Stripping tower in polyethylene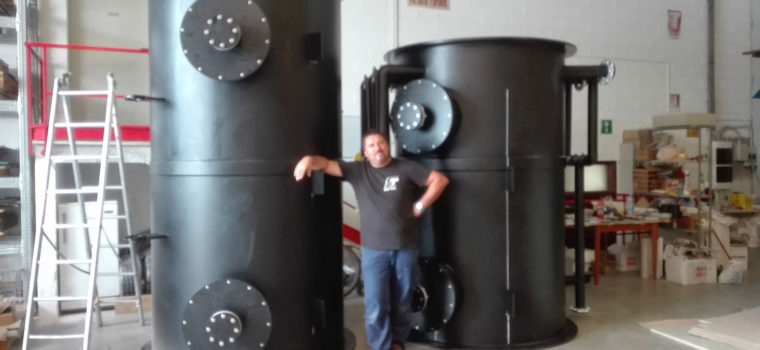 EasyTech is proud to present his latest work: a new stripping tower made of polyethylene (PE), with dimensions of 8.5 m high and 1560 mm in diameter, designed to purify the ground water from hydrocarbons.
The operation of the tower provides that the incoming water is sprayed through special nozzles to the filling bodies in order to increase the exchange surface between air and water. Then, through a fan, it will remove the hydrocarbon particles whose weight is less than that of water.
Made of only two weeks, the stripping tower may well treat two liquid flow rates: 55mc / h and 30mc / h.