Revamping of wire rods pickling system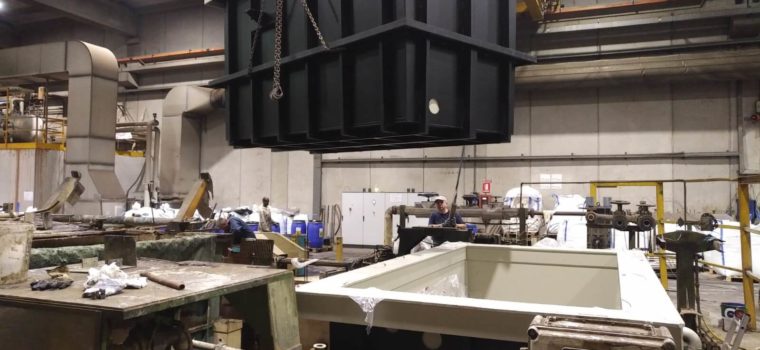 During the month of August 2018 some employees of Easy Tech have been busy with the revamping of a wire rods pickling system.
The work was purchased on April and consisted into complete rebuilding of two pickling tanks.
The tanks' structure was made up of carbon steel by an our Partner and then sent to a company specialized in industrial painting to protect them internally and externally with an epoxy anti acid varnish.
Completed the painting phase, the tank was internally covered with 15mm thick Polypropylene.
In addition to the supply of the tanks, we took care of the dismantling of the old ones, the cleaning of the suction lines and the rebuilding of all the adduction systems to the tanks.
The replacement operation was carried out during the summer shutdown of the company and thus allowed not to interfere with the production.
The correct planning of the intervention has meant that all the operation of replacement, cleaning and rebuilding has been completed in just ten working days.